Amyr Rocha Lima is a frequent speaker and panelist on topics ranging from investor psychology to financial planning in retirement.
He has delivered his talks to audiences from all over the world.
Whether he's speaking to individual investors, financial planners, wealth managers or university students, Amyr brings a wealth of interesting information to his audience.
Watch a selection of Amyr's talks, below:
Amyr shares his journey from being an old school IFA 'producer' to becoming a 'next generation' financial planner. He also explores the mindset shift required by financial advice firm owners if they want to find and develop the next generation of financial planners.
As financial cash flow planning and Monte Carlo analysis become increasingly popular in retirement planning, Amyr discusses how financial planners can bring meaning to the probabilities of a plan's success or failure.
Amyr discusses how being planning-centric empowers us to present our capabilities to our clients in terms of three priceless gifts, any one of which is worth in the long run multiples of what we charge, and which together virtually always enable us to get our clients where they would like to get to in their lives.
In this keynote presentation, Amyr highlights the need for a comprehensive approach to retirement planning that takes into account both financial and non-financial factors to ensure a fulfilling retirement.
Asking questions and listening to clients' stories is big part of being a financial planner.
In this presentation, Amyr explains why excelling in this endeavour requires a unique set of skills led by a mixture of intellectual curiosity, compassion, empathy and wonder.
The "Next Generation" of Financial Advice
How to Build a Robust Retirement Planning Strategy
Becoming a Planning-centric Financial Planner
Retirement Planning - It's More Than Just A Number...
Change Your Questions / Change Your Life
Amyr has presented at and appeared on panel discussions for:
Citywire Next Generation Forum

PFS Power

BACK2Y Financial Planning Conference

Kingston Business School

Eton College

Invesco Asset Management Forum

Quilter Investors Generation Forum

NextGen Planners Conference

Money Marketing Interactive Conference

FTAdviser Financial Advise Forum

Legal & General Later Life Divorce Seminar

Netwealth UK Study Tour – Australia

Standard Life Future of Advice Forum

Nucleus Illuminate Retirement Roundtable

NNEK Master Adviser – Netherlands

CISI Financial Planning Conference

Science of Retirement Conference

Money Marketing Retirement Summit

FP Advance UYBP Programme

Financial Planning Standards Board – Germany

PA360 Conference

Festival Of Financial Planning

CISI Young Professionals' Network
You can view his speaker reel by clicking here.
"What a fabulous job you did, Amyr – a passionate, heartfelt speech, well delivered, inspiring so many!"
Paul Armson
(Founder - Back2Y)
*****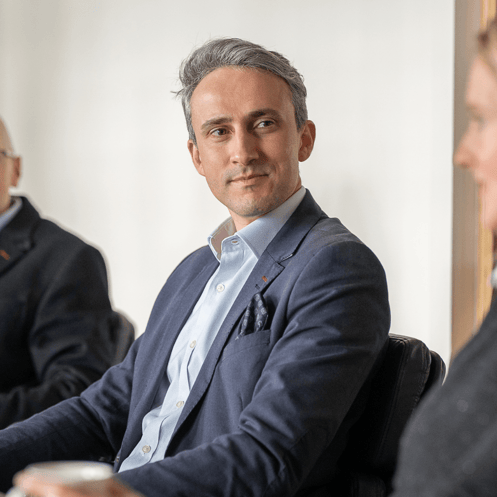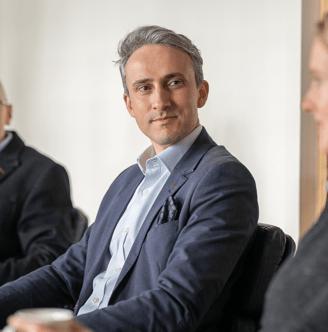 I would love to speak at your event!
From breakout sessions and panel appearances to keynote speeches on your main stage, you can book me with confidence knowing that I will share thought-provoking expertise on financial planning, retirement planning and investor psychology.
Let's have an initial conversation to better understand your requirements and to see whether my services would be a good fit.